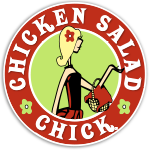 Job Information
Chicken Salad Chick

HR Generalist

in

Atlanta

,

Georgia
Description
Essential Responsibilities
Provide thoughtful leadership, coaching and direction on HR related strategic matters directly impacting the business such as organization transformation, business effectiveness and organization design. Examples include:

Coaching – Coach and influence leaders from a people perspective, developing their people management/leadership skills and constructively challenges their behaviors/actions.

Workforce Planning – Influence the formation of the Talent Acquisition business plan and works in partnership with Talent Acquisition Team to deliver plans to assigned business units. Participates in recruitment efforts within the business unit as needed.

Change Management – Drive and facilitate change by being a change advisor and implementer of key initiatives.

Succession Planning – Drive and facilitate talent review discussions and review people development plans.

Collaborates with teams to guide employee development, teambuilding, performance management and talent planning. Enhances culture through employee discussions, exit interviews, manager feedback, employee survey results, while identifying opportunities to improve performance results.

Promotes performance management process and policies by ensuring Leadership awareness of the return of investment to the business when applying proactive performance management solutions. Utilizes key data and metrics to analyze trends, providing recommendations and solutions to the business to improve their overall performance metrics.

Serves as employee advocate ensuring that the people strategy is high on the agenda and supports the overall strategic pillars.

Leads talent management by actively identifying gaps, proposes and implements changes necessary to cover risks.

Facilitates engagement survey results sessions and assists business unit leaders with development and execution of action plans. Deliver progress updates on a quarterly basis.

Works closely with leaders on various compensation processes to include: annual merit review process, internal equity issues and in-band and promotional increase business cases. Ensures all documentation is in order.

Diagnoses current and anticipates future organizational challenges through assessment and client interaction. Analyzes trends and metrics as they apply to assigned business unit(s); develops proactive actions to further support the business objectives and/or people strategy.

Establishes trust through proactive solution development. Oversees complex employee relations issues and conducts effective, thorough, and objective investigations. Maintain in-depth knowledge of legal requirements related to day-to-day management of employees, reducing legal risks and ensuring regulatory compliance.
Required Knowledge, Skills and Abilities
Ability to make decisions and operate independently with respect to complex issues and business requirements with a high degree of exposure; erroneous decisions or recommendations could result in delays and/or modification to projects or operations causing considerable expenditures of time, human resources and/or funds

Sound technical knowledge and experience as an HR Generalist or operational HR role with proven track record of developing value-added HR solutions

Good knowledge and experience in organization effectiveness, team dynamics, leadership development, management/leadership effectiveness, and facilitation

Excellent teambuilding and influencing skills, unquestioned integrity, and the experience to effectively address sensitive HR issues

Thrive in a fast-paced and loosely structured environment while also working independently with minimal supervision

Proven experience of organization and business understanding by the demonstration of partnering with the business to understand Business priorities, principles and practices

Ability to work closely with others as part of a team while being able to take full ownership for assigned projects

Ability to effectively counsel and partner with senior leadership with a high level of executive influence on issues relating to compensation, employee relations and total rewards issues

Ability to anticipate and solve complex problems or resolve issues

Strong negotiation and presentation skills

Strong team-building skills

Ability to use rigorous logic and methods to solve difficult problems with effective solutions

Strong negotiation and presentation skills

Ability to travel 0 – 25%
Education and Experience
BA/BS highly desirable with 3+ years of related experience, including HR generalist experience

3+ years direct or indirect supervisory experience
Physical Demands
Exert up to 25 pounds of force occasionally to lift, carry, push, pull or otherwise move objects, including papers, boxes and/or computer equipment.