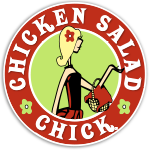 Job Information
Chicken Salad Chick

District Manager

in

Indianapolis

,

Indiana
Description
Job Title : District Manager
Business Unit : Company Operations
Functional Area : Operations
Reports to : Director of Operations / VP of Company Operations
Effective date : January 1, 2020
Job Summary
The District Manager oversees and coordinates activities involved in operating retail restaurant units in an assigned area by performing the following duties personally or through Restaurant Managers. This role develops teams by providing coaching, feedback and development opportunities.
Essential Responsibilities
Understand & adhere/comply to all policies, procedures, standards, specifications, guidelines and training programs.

Continually strive to develop staff in all areas of managerial and professional development.

Be knowledgeable of restaurant policies regarding personnel and administer prompt, fair and consistent corrective action for violations of company policies, rules and procedures.

Develops and implements creative and targeted sales-building strategies for assigned company restaurants to ensure optimal sales and earnings.

Assists in the annual preparation of sales projections, expense budgets, and capital expenditure budgets.

Maximizes profits by controlling expenses within established budget guidelines.

Ensure all restaurants meet or exceed Operations and Quality Standards.

Performs regular visits of each restaurant to ensure each restaurant management staff understands strengths and developmental opportunities as they relate to quality standards.

Responsible for maintaining management staffing in assigned District according to budget.

Develops financial performance objectives for all restaurants in his/her assigned area and directs daily operation of the area to meet corporate strategic goals.

Ensures all restaurants comply with established standards in the areas of guest relations, food costs, labor costs, and other controllable costs. Ensures that proper safety, sanitation, and cash handling procedures are in place as evidenced by restaurant audits.

Ensures the highest level of hospitality, service and products to all guests at all times.

Completes a full restaurant unannounced Assessment inspection minimally quarterly to maintain clear objectives to meeting all standards.

Conducts a thorough monthly Operations review (Financial & Operational) with each General Manager, assisting in the development of corrective action plans to address all opportunities and thereafter following up on and ensuring improved results in all areas identified.

Ensures that budgeted P & L results are achieved and generates restaurant performance reports and distributes to supervisor.

Maintains a succession plan for bench strength of Region team, identifying needs and developing back up plans. All performance related issues are addressed with a structured development plan or 90-day performance plan and thereafter followed up on through scheduled performance review meetings. Keeps supervisor informed through consistent communication and updates.

Recruits, interviews, and selects management candidates, both from outside and inside the company, keeping supervisor aware of all needs.

Trains and develops all levels of restaurant management personnel providing succession planning for management and non-management team members in their area. Ensures defined development processes are in place to provide the necessary growth and development of their people, while achieving their retention plans as measured by their Regions management turnover.

Opens new company restaurants as documented in the New Restaurant Opening guide.

Ensures that all restaurants comply with company, State, Federal, and local town regulations (child labor, wage and hour, OSHA, EEOC, etc.).

Ensures promotions, special merchandising programs and advertising materials are presented in the restaurants according to company standards and local regulations. Ensures the completion of a quarterly trade area analysis by each GM and assists in the development of a quarterly strategic LRM plan with defined objectives and ROI on all activities.

Responds to urgent matters in the restaurants and guides management teams through issues where needed, and their supervisor is kept informed and involved in all issues.
Required Knowledge, Skills and Abilities
Minimum of 3 years supervisory experience;

Effective written and oral communication skills;

Excellent organization skills; thorough knowledge of back office tools and be able to learn additional software; and handle multiple tasks.

Microsoft office proficiency with Outlook, Word, Excel, and PowerPoint
Education and Experience
Three to five years related experience and/or training; or equivalent combination of education and experience
Physical Demands
Must be able to stand and exert well-paced mobility including bending and stooping for the duration of the workday

Must be able to lift or carry 20 pounds

Must be physically able to work at any duty station in the kitchen or service area
Note: The statements herein are intended to describe the general nature and level of work being performed by employees, are not to be construed as an exhaustive list of responsibilities, duties, and skills of those in this job classification. Furthermore, they do not establish a contract for employment and subject to change at the discretion of the employer.